TLPCA Counseling and Therapy Summit
Pre-Conferences

Ethics – Friday, June 9, 9am-12pm – Boone Convocation Center
Private Practice (SOLD OUT) – Friday, June 9, 9am-12pm – Boone 115
Suicide (SOLD OUT) – Friday, June 9, 9am-12pm – Quick Lecture Hall
Supervision (SOLD OUT) – Friday, June 9, 1:30-4:30pm – Quick Lecture Hall
Wellness (SOLD OUT) – Friday, June 9, 1:30-4:30pm – Boone 115
Trauma – Friday, June 9, 1:30-4:30pm – Boone Convocation Center
Ethics - Ethics of Multicultural Perspectives - Friday, June 9, 9-12pm - Boone Convocation Center
Presented by Shannon Black.

The Challenge: Increasingly, clinicians are a more diverse group than ever, treating a more diverse group of people than ever, in a society fragmented by polarizing beliefs. How do we gain an understanding of our clients' histories, of what might precipitate the issues in their lives, the broader implications of how they, as multi-dimensional beings, move through Western society, and do so without being impacted by our own beliefs and values?
The Solutions: Meeting clients from a right-brain to right-brain perspective, refraining from pathologizing their strategies or behaviors, learning about their felt and lived experience without an agenda, and promoting integration of the mind through coregulation and disconfirming experiences has been shown to have a mitigating effect on client trauma and clinician burn-out. These factors provide the ultimate solution for ensuring ethical human to human contact.
Objectives
Clinicians will be able to verbalize their own background and individual differences.
Clinicians will have a clear understanding of their values and beliefs and how these change overtime and are impacted by culture, and how this impacts their practice from an ethical standpoint.
Clinicians will be able to explain how their own history impacts their case conceptualization of client issues.
Clinicians will gain understanding of the science of connection and co-regulation as they apply to ethics.
Clinician will be able to demonstrate the ability to explain how a right-brain to right-brain connection mediates therapist burn out.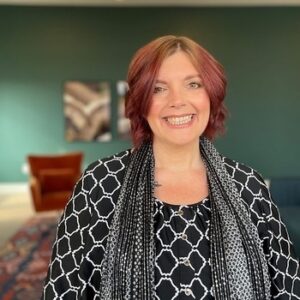 Shannon Black
Shannon Black taught undergraduate psychology and graduate Counseling at Middle Tennessee State University (MTSU) for years and was proud to bring real-life applications to the students for deeper understanding. Shannon is a licensed mental health therapist and supervisor in Murfreesboro, Tennessee. Shannon is also well-trained in Interpersonal Neurobiology, Attachment, Trauma, Polyvagal Theory, the Adaptive Brain, Memory Reconsolidation, EMDR, and Somatic and
Affective Neuroscience. She also applies her research knowledge as the lead clinician with Kali Connection Therapy.
Private Practice (SOLD OUT) - The Nuts and Bolts of Starting and Operating a Private Practice - Friday, June 9, 9-12pm - Boone 115
Presented by Dr. Christopher J. Quarto and Rose Crouch, LPC-MHSP, NCC.

Have you dreamed about going into private practice but weren't sure where to start? You're not alone! Many people are eager to own and operate a therapy practice but aren't sure how to do it because there were no "how-to" classes in graduate school. While there's a lot to learn it's definitely doable when putting into action tried-and-true practice building strategies. The purpose of this three-hour workshop is to help students, school counselors and mental health professionals learn how to start, operate and grow the practice of their dreams!
Objectives
Identify the necessary elements of starting a private practice
Learn how to operate a private practice
Learn how to grow a private practice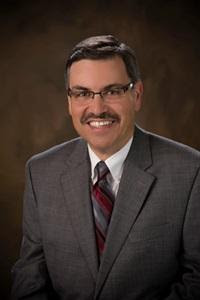 Dr. Christopher J. Quarto
Dr. Christopher J. Quarto is a Professor in the MTSU Professional Counseling Program. He earned a Ph.D. in Counseling Psychology from University of Illinois at Urbana-Champaign in 1992. Prior to joining the Professional Counseling faculty, Dr. Quarto worked in Michigan and Wisconsin as a clinical mental health counselor and private practice psychologist, respectively. He worked closely with school personnel and physicians concerning children, adolescents and adults who exhibited a variety of educational and psychological disorders. He is a licensed psychologist (HSP) and licensed professional counselor (Michigan) and has a part-time private practice in which he provides counseling services to adults as well as psychological testing services to individuals of all ages. Dr. Quarto is a Board Certified-TeleMental Health Provider (BC-TMH) and completed an addiction counseling certificate program through Montana State University's Extended University. He is past president of the Tennessee Association for Counselor Education and Supervision. Dr. Quarto was awarded the 2007 – 2008 MTSU College of Education and Behavioral Science Teaching Award, University College 2012 Distinguished Educator in Distance Education Award and 2019 Charles Thompson Counselor Educator of the Year Award by the Tennessee Association of Counselor Education & Supervision.  He has hosted podcasts pertaining to professional issues for professional counselors and other mental health professionals.  Dr. Quarto's research interests include telemental health and counselor development and supervision.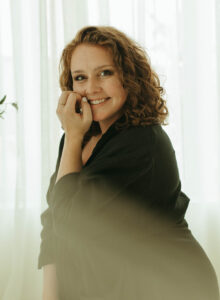 Rose Crouch, LPC-MHSP, NCC
Rose Crouch, LPC-MHSP, NCC, began her career in agency work, and spent a few years in substance use treatment at the RTC, PHP, and IOP levels of care. She launched her private practice, Olive Branch Therapy, in 2020 at the height of the COVID-19 pandemic. Over the last few years, she successfully built a private pay caseload and has maintained a healthy, values-based practice that centers trauma-informed care, markets to aligned clients, and allows space for rest and passion projects. In her practice, Rose specializes in working with religious trauma, sexual trauma, and consensual non-monogamy, and she really enjoys working with creatives and mentoring other therapists. Outside of therapy she enjoys writing, traveling, cuddling with her dog, and of course, spending time with her people.
Suicide (SOLD OUT) - Understanding Suicide: Process, Procedures, Populations, and Passion - Friday, June 9, 9-12pm - Quick Lecture Hall
Presented by Michelle West; Janie Wilkerson; Daniel Edwards, LPC/MHSP, NCC/CCMHC; and Stephanie Berglund

In this three-part session, participants obtain knowledge and skills related to understanding, treating, and assessing suicide in multiple areas. First, participants will gain knowledge related to the development and implementation of the 988 system in Tennessee. The Project Director in the Office of Crisis Services and Suicide Prevention at the Tennessee Department of Mental Health and Substance Abuse Services will share information beneficial to practitioners, focusing on how Tennessee residents benefit from the system. Second, several counselors who specialize in working with at risk populations will share knowledge and skills related to suicide assessment and treatment, including best practices for assisting clients in distress. Populations include veterans, the LGBTQ+ population, and clients dealing with addictions. Finally, participants will hear directly from counselors who have worked directly with clients who died by suicide. Strategies for self-care and wellness will be discussed. Participants will be able to share personal experiences with suicide.
Objectives
Participants will understand the development and implementation of the 988 system in Tennessee.
Participants will develop knowledge and skills related to working with multiple at-risk populations.
Participants will hear from therapists who have directly experienced the effects of suicide when clients killed themselves.
Michelle West
Michelle West is the 988 Project Director in the Office of Crisis Services and Suicide Prevention at the TN Department of Mental Health and Substance Abuse Services.
She is a Cincinnati, OH native who came to Nashville, TN on a job offer for the TN Army National Guard where she served as their Suicide Prevention Coordinator for seven years. A year later she connected with Family and Children's Service and became their Survivors of Suicide Loss Coordinator for six years. Her experience in Cincinnati was mostly community mental health services and suicide/crisis care. She managed Cincinnati's suicide/crisis line for over seven years before she moved to Nashville. This is where her passion for suicide prevention, intervention and postvention began. Michelle is also a Master Trainer in ASIST with 59 classes trained under her belt. She is also a trainer in safeTALK and QPR. While Michelle has many professional years in mental health services, she also has been affected personally, as many of us are… she is a survivor of suicide loss herself, with the loss of her uncle in 2018.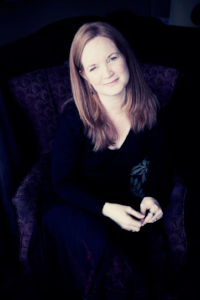 Janie Wilkerson, LPC-MHSP, NCC
Janie Wilkerson, LPC-MHSP, NCC is a licensed professional counselor/mental health service provider in private practice in Nashville, with a focus on trauma work, parent support, and gender, sexual, and relationship minorities, especially transgender youth and their families. She is the 2022-23 president of the Tennessee Licensed Professional Counselor Association (TLPCA) and works in legislative advocacy as public policy co-chair. Some of her community advocacy work includes consulting and education for medical professionals, schools, graduate students, and community groups. She holds an M.Ed. in Clinical Mental Health Counseling from MTSU as well as an M.F.A. from Ohio University and a B.A. from Baylor University.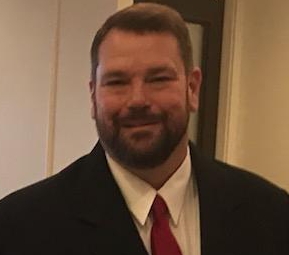 Daniel Edwards, LPC/MHSP, NCC/CCMHC
Dan graduated from Western Kentucky University and was commissioned as an Army officer in 1992. After five years of service, Dan left the military and moved back to Middle Tennessee. He earned his Masters in Professional Counseling from Argosy University and became a Licensed Professional Counselor / Mental Health Service Provider in 2006. Dan worked in private practice in Lawrenceburg, TN and as a Fee Basis Readjustment Counselor for the Tennessee Valley Healthcare System's PTSD Clinic in Nashville and Murfreesboro, TN.
Dan joined the Nashville Vet Center staff in August 2009 as the Clinical Coordinator and Readjustment Counselor. He currently serves over 90 combat veterans, military sexual trauma survivors and bereavement clients. He leads four PTSD groups a week and is honored to assist veterans from the battlefields of WWII, Korea, Vietnam, Iraq, Afghanistan and other conflicts. He has traveled across Tennessee, Kentucky and Florida giving presentations to raise awareness about combat post-traumatic stress disorder (PTSD). His "Landmines of PTSD" program has helped hundreds of clinicians, veterans' service organizations, clergy and family members of combat veterans to better understand the complexity of their readjustment from the military to the civilian community.
Dan stays very engaged as an advocate for his profession in many ways. He taught psychology classes for Argosy University-Nashville from 2007 to 2010, and was awarded the 2009 Argosy University President's Award for Excellence in Teaching. He was the 2012 President of the Tennessee Licensed Professional Counseling Association and served three years on the Executive Board and was the TLPCA's 2009 Community Service Award winner. He served as the American Mental Health Counselors Association Southern Regional Director and AMHCA Board Member from 2014-2015. He also provided supervision for several graduate students and licensure for counselors wanting to work with veterans.
He holds certifications as a NBCC National Certified Counselor & Certified Clinical Mental Health Counselor, EMDR Level I & II provider, Cognitive Processing Therapy (CPT) VA Approved Provider, Approved Supervisor for LPC/MHSP licensure in Tennessee and VA Military Sexual Trauma STEP Certification. He is married to his lovely wife of thirty years and has three wonderful children and one grandchild. He enjoys working of his farm with a menagerie of animals and serving in his local church.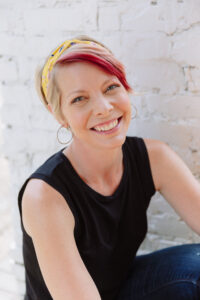 Stephanie Berglund
Stephanie Berglund, LPC-MHSP (Temp), is a clinical mental health therapist with nearly a decade of experience working in the field. After realizing her passion for helping others and a gift of being a safe presence for individuals to share their struggles and pain, she made the decision to return to school in 2017. She received her Master's Degree from Lipscomb University 2019 and began working as a Men's Primary Therapist at a residential treatment center for dual diagnosis. She currently works for Bright Horse Counseling in Nashville, and plans to launch her solo private practice, Grounded Light Therapy, in the upcoming months. Stephanie uses a strengths-focused, Rogerian approach utilizing her training in Brainspotting, SomEx, and IFS to assist clients in feeling more grounded in the present moment and cultivate increased feelings of self-compassion. Stephanie works with adults experiencing relationship issues, intimacy disorders, anxiety disorders, depression, substance use disorders, and trauma.
Supervision (SOLD OUT) - Supervision Potpourri: Working with Specific Populations, Settings, Decision-Making Strategies and More - Friday, June 9, 1:30-4:30pm - Quick Lecture Hall
Presented by Shelly Erdman, MA; Lisa Long, MA; Haley Moore, MA; Becca Schwanke, MA; Aimee Isenberg, PhD; Susan Lahey, PhD
Specific presenting topics (child/adolescent, trauma), supervising in different work settings (private practice, agency, hospital, etc.), how to create a decision-making strategy when dealing with ethics dilemmas, remediation/gatekeeping, and supervisee nondisclosure.
Objectives
As a result of this session, participants will be able to increase their knowledge regarding population specific supervision.
As a result of this session, participants will be able to increase their knowledge regarding location specific supervision.
As a result of this session, participants will be provided with information, resources, and assessments to evaluate supervisee professional development and competency.
As a result of this session, participants will increase their knowledge regarding the topics of decision making, gatekeeping, and intentional non-disclosure in supervision.

Lisa Long, MA
Lisa Long, MA, is a doctoral student studying Clinical Counseling: Teaching, and Supervision at Trevecca Nazarene University. She is board-certified as a Nationally Certified Counselor (NCC). Lisa is provisionally licensed in the state of Tennessee as a LPC-MHSP (TEMP). Clinically, Lisa's work focuses on trauma, dissociation, and anxiety. She is trained in EMDR and Brainspotting.
Haley Moore, MA
Haley Moore, MA, received her Master's in Mental Health Counseling from Belmont University, and is a doctoral student at Trevecca studying Clinical Counseling. Haley is employed by the Mental Health Cooperative as a Crisis Response Counselor working alongside the Metropolitan Nashville Police Department. Haley has a passion for those individuals experiencing a high level of psychosis or suicidality, as well as community based Mental Health. She is interested in educating and supervising the next generation of counselors.
Becca Schwanke, MA
Becca Schwanke, MA, has a temporary LPC-MHSP and graduated from Trevecca Nazarene University with her Master's in Clinical Mental Health Counseling in 2022. Since then, she has obtained her temporary license and enjoyed transitioning to work within a private practice setting with a focus on trauma work. Becca is currently a student in Trevecca's PhD in Clinical Counseling: Teaching and Supervision program, with the goal of teaching in the future.

Aimee Isenberg, PhD
Aimee Isenberg, PhD, has 16 years of experience in the counseling field. She is an LPC-MHSP in Tennessee and an approved licensure supervisor. Aimee is an Associate Professor in Trevecca's Graduate Counseling Program and maintains a part-time private practice. Aimee holds a PhD in Clinical Counseling: Education & Supervision.

Susan Lahey, PhD
Susan Lahey, PhD, is the Director of Graduate Counseling Trevecca Nazarene University, where she has served as full-time faculty since 2007 and director since 2017. Dr. Lahey has also trained supervisors for many years through the TLPCA and AAMFT organizations. She is a licensed marital and family therapist with a private practice. Dr. Lahey's research interests involve, but are not limited to, clinical supervision, counselor educator training, marital crisis, family cohesion, and leadership skills.
Wellness (SOLD OUT) - Increasing Helping Professionals' Self-Awareness and Self-Care by Integrating the E.S.P.M. Model for Self-Care - Friday, June 9, 1:30-4:30pm - Boone 115
Presented by Dr. Jason Branch, LPC, ACS, NCC.
Helping professionals strive toward providing quality service to clients and students and others throughout their journey in the helping profession. Many helping professionals serve in multiple roles to enhance the lives of others, however they may not have the same ability to provide the support and care for themselves like they do for those around them. The more helping professionals pour into others without pouring back into themselves first causes increased stress, depression, anxiety among other mental, physical, and emotional health concerns that can negatively impact the working relationship of current students and clients (Dorociak, Rupert, Bryant & Zahniser, 2017). The purpose of this session is to provide a systematic approach to enhance helping professionals self-awareness, self-confidence, and self-care. It's important for helping professionals to develop and maintain tools to create balance and practice self-care.
This three-hour workshop will provide an interactive learning environment in which attendees will learn new and effective ways to practice self-care by learning and utilizing the E.S.P.M. Model for self-care. Participants will gain more insight about investing in their own emotional, spiritual, physical, and mental health and well-being. A variety of experiential instructive methods will be used to enhance attendees' understanding of increasing self-awareness, self-confidence, and self-care. The presentation includes a PowerPoint presentation, videos, interactive discussion, the creation of their own self-care plan, handouts including references, and a few group activities.
Objectives
Attendees will be able to complete a self-assessment to identify areas of improvement in practicing more efficient and effective self-care.
Attendees will demonstrate practical innovative ways to reduce stress, depression, and anxiety related to serving in multiple roles in the helping profession.
Attendees will create a strategic individualized self-care plan to increase self-awareness, self-confidence, and self-care.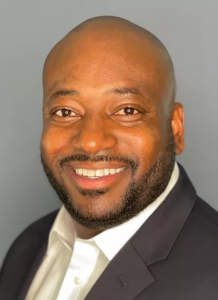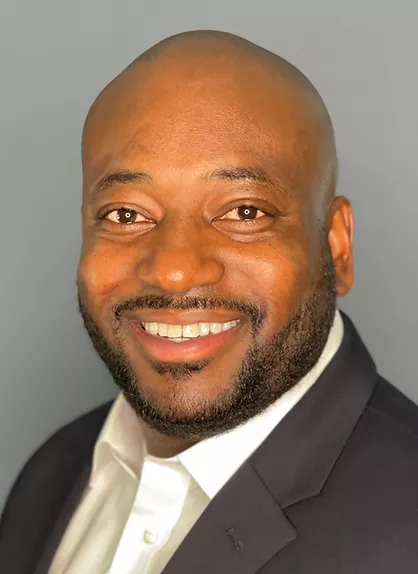 Dr. Jason Branch, LPC, ACS, NCC
Dr. Branch has more than eighteen years of experience in the mental health and counseling profession. Dr. Branch has worked in community agency and mental health centers, city government, and substance abuse treatment facilities. Dr. Branch has maintained a clinical private practice for over a decade that focuses on adults, couples, and families.
Trauma - Helping Clients Feel Better While Getting Better with Kali Connection Therapy (KCT): Novel and Accessible Somatic Techniques - Friday, June 9, 1:30-4:30pm - Boone Convocation Center
Presented by Mara Giovanni and Shannon Black.
Objectives
Therapists will learn new ways to help clients regulate and process trauma
Therapists will conceptualize and observe attachment and attunement relational techniques
Therapists will experience creative collaboration and unique somatic integration exercises that are effective and fast-acting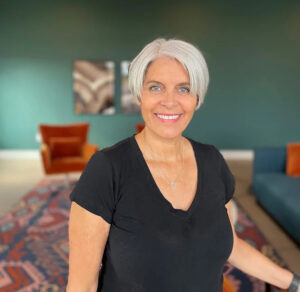 Mara Giovanni
After graduating from Columbia with a master's degree in Social Work, Mara spent years creating imaginative therapeutic groups around topics such as boundaries, trauma, safety, recovery, grief, and meditation. The idea of creating Kali Connection Therapy came to Mara Giovanni when she heard Bessel van der Kolk say that Martial Arts could be the best treatment for traumatic stress in 2018. She brought her tools earned from 40 years of teaching martial arts and immersed herself into a rigorous study of Trauma, Interpersonal Neurobiology and Somatic Therapy. Aided by her clinical consultant, Shannon Black, KCT was born. She began working with clients who were in various stages of dysregulation at healing centers such as Onsite Workshops and Integrative Life Center in Nashville Tennessee. The regulatory results were undeniable.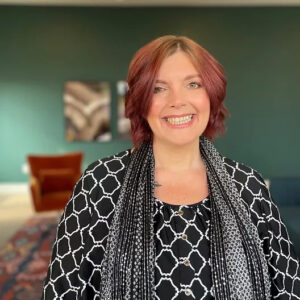 Shannon Black
Shannon is a self-identified "neuro-nerd," and sees teens, adults, couples, and families in private practice and community settings in Middle Tennessee. Teaching at MTSU for several years gave Shannon a love for training, which has led to numerous opportunities for speaking and training events and workshops that facilitate better connections among humans and ethical treatment of clients. Shannon's research interests include searching for and applying the latest findings for treating all functional mental health diagnoses and creating integrative treatment modalities and techniques that include the body AND the brain AND the mind.