TLPCA Counseling and Therapy Summit
Pre-Conferences

Ethics – Friday, June 9, 9am-12pm
Private Practice – Friday, June 9, 9am-12pm
Suicide – Friday, June 9, 9am-12pm
Supervision – Friday, June 9, 1:30-4:30pm
Wellness – Friday, June 9, 1:30-4:30pm
Trauma – Friday, June 9, 1:30-4:30pm
Ethics of Multicultural Perspectives - Friday, June 9, 9-12pm
Presented by Shannon Black.

The Challenge: Increasingly, clinicians are a more diverse group than ever, treating a more diverse group of people than ever, in a society fragmented by polarizing beliefs. How do we gain an understanding of our clients' histories, of what might precipitate the issues in their lives, the broader implications of how they, as multi-dimensional beings, move through Western society, and do so without being impacted by our own beliefs and values?
The Solutions: Meeting clients from a right-brain to right-brain perspective, refraining from pathologizing their strategies or behaviors, learning about their felt and lived experience without an agenda, and promoting integration of the mind through coregulation and disconfirming experiences has been shown to have a mitigating effect on client trauma and clinician burn-out. These factors provide the ultimate solution for ensuring ethical human to human contact.
Objectives
Clinicians will be able to verbalize their own background and individual differences.

Clinicians will have a clear understanding of their values and beliefs and how these change overtime and are impacted by culture, and how this impacts their practice from an ethical standpoint.

Clinicians will be able to explain how their own history impacts their case conceptualization of client issues.

Clinicians will gain understanding of the science of connection and co-regulation as they apply to ethics.

Clinician will be able to demonstrate the ability to explain how a right-brain to right-brain connection mediates therapist burn out.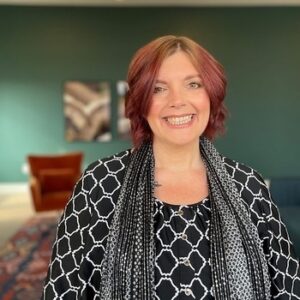 Shannon Black
Shannon Black taught undergraduate psychology and graduate Counseling at Middle Tennessee State University (MTSU) for years and was proud to bring real-life applications to the students for deeper understanding. Shannon is a licensed mental health therapist and supervisor in Murfreesboro, Tennessee. Shannon is also well-trained in Interpersonal Neurobiology, Attachment, Trauma, Polyvagal Theory, the Adaptive Brain, Memory Reconsolidation, EMDR, and Somatic and
Affective Neuroscience. She also applies her research knowledge as the lead clinician with Kali Connection Therapy.