It Ain't Easy Being Green…or Red, White and Blue: Gaining Competence to Work with Military Service Personnel
In-Person Training
3 CE Hours

" It Ain't Easy Being Green…or Red, White and Blue: Gaining Competence to Work with Military Service Personnel"
Daniel Edwards, LPC/MHSP, NCC/CCMHC
Event Date & Time

Tuesday, February 21, 2023
5:00pm-8:00pm CST
This presentation seeks to educate counselors about military and veteran cultures and subcultures in order to enhance counseling services for our nation's service members. It will also explore peculiarities of combat posttraumatic stress and military sexual trauma, and differentiate PTSD from moral injury. Bonus material includes tips for working with military and veteran couples.
Objectives:
Explore military and veteran cultures and subcultures
Learn important features of combat posttraumatic stress and military sexual trauma
Differentiate PTSD from moral injury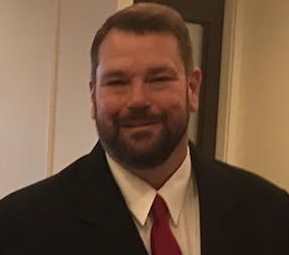 Daniel Edwards, LPC/MHSP, NCC/CCMHC

Dan graduated from Western Kentucky University and was commissioned as an Army officer in 1992. After five years of service, Dan left the military and moved back to Middle Tennessee. He earned his Masters in Professional Counseling from Argosy University and became a Licensed Professional Counselor / Mental Health Service Provider in 2006. Dan worked in private practice in Lawrenceburg, TN and as a Fee Basis Readjustment Counselor for the Tennessee Valley Healthcare System's PTSD Clinic in Nashville and Murfreesboro, TN.
Dan joined the Nashville Vet Center staff in August 2009 as the Clinical Coordinator and Readjustment Counselor. He currently serves over 90 combat veterans, miltary sexual trauma survivors and bereavment clients. He leads four PTSD groups a week and is honored to assist veterans from the battlefields of WWII, Korea, Vietnam, Iraq, Afghanistan and other conflicts. He has traveled across Tennessee, Kentucky and Florida giving presentations to raise awareness about combat post-traumatic stress disorder (PTSD). His "Landmines of PTSD" program has helped hundreds of clinicians, veterans' service organizations, clergy and family members of combat veterans to better understand the complexity of their readjustment from the military to the civilian community.
Dan stays very engaged as an advocate for his profession in many ways. He taught psychology classes for Argosy University-Nashville from 2007 to 2010, and was awarded the 2009 Argosy University President's Award for Excellence in Teaching. He was the 2012 President of the Tennessee Licensed Professional Counseling Association and served three years on the Executive Board and was the TLPCA's 2009 Community Service Award winner. He served as the American Mental Health Counselors Association Southern Regional Director and AMHCA Board Member from 2014-2015. He also provided supervision for several graduate students and licensure for counselors wanting to work with veterans.
He holds certifications as a NBCC National Certified Counselor & Certified Clinical Mental Health Counselor, EMDR Level I & II provider, Cognitive Processing Therapy (CPT) VA Approved Provider, Approved Supervisor for LPC/MHSP licensure in Tennessee and VA Military Sexual Trauma STEP Certification. He is married to his lovely wife of thirty years and has three wonderful children and one grandchild. He enjoys working of his farm with a menagerie of animals and serving in his local church.