Question, Persuade, Refer – Suicide Prevention (Columbia)
In-Person Training
2 CE Hours

"Question, Persuade, Refer – Suicide Prevention"
Nora Balint, LPC-MHSP (temp)
Space is limited to 25 participants.
Event Date & Time

Friday, March 31, 2023
10:00am – 12:00pm CDT
Location
Youth Villages
115 Dyer Street, Suite 1
Columbia, Tennessee 38401
Directions
QPR (Question, Persuade, Refer) helps both professionals and lay care givers become more comfortable, competent, and comfortable when dealing with persons at risk. Participants learn how their own attitudes about suicide can affect their efforts to help. They gain the knowledge and skill to recognize and estimate suicide risk and learn how to intervene through role-playing and supervised simulations. Lastly, participants learn how to create crisis networks out of existing local resources.
As a QPR-trained Gatekeeper, you will learn to:
✓ Recognize the warning signs of suicide
✓ Know how to offer hope
✓ Know how to get help and save a life
Objectives:
Gain an overview of current suicide data and trends nationally and locally
Learn to detect verbal, behavioral, and situational clues for potential suicide risk
Hone the skills of asking if someone is suicidal, persuade them to get help, and offer appropriate resources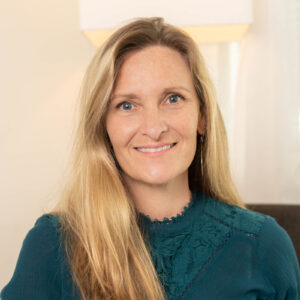 Nora Balint, LPC-MHSP (temp)
Nora Balint, LPC-MHSP (temp) is a Therapist who serves as the Task Force Leader for the Zero Suicide Initiative at The Refuge Center, and is a Certified Instructor for the QPR Gatekeeper Suicide Prevention Training program. She obtained her masters degree in counseling from Georgia State University, is a Nationally Certified Counselor, and is working towards full LPC-MHSP licensure in Tennessee.  Nora is a member of the Tennessee Licensed Professional Counselors Association, and is an exam writer for CE-Credit.com, a Continuing Education resource for counselors