2021 Licensure Session
Webinar
1 CE Hour

"2021 Licensure Session"
Kim Speakman, LPC/MHSP, HCC
Susan Hammonds-White, PhD
Presentation Date/Time
Ongoing
This presentation will walk attendees through the process of becoming licensed as a Licensed Professional Counselor with Mental Health Service Provider designation through the State of Tennessee. After a step-by-step review of the requirements, the presenters will answer questions regarding the individual issues or audience members.
Objectives:
Learn about the licensure process
Receive answers regarding issues with application process
About the Speakers
Kim Speakman, LPC/MHSP, HCC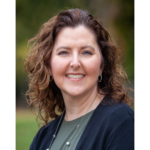 Speaker Bio
Kim Speakman is the Director of Compliance for Mental Health Cooperative. She has worked in the mental health field for over 25 years. She is a Licensed Professional Counselor/Mental Health Service Provider and is certified in Health Care Compliance. Kim currently serves on the State of Tennessee Board for Professional Counselors, Marital and Family Therapists and Clinical Pastoral Therapists, is the Treasurer for the American Association of State Counseling Boards, and is a member of the Tennessee Department of Mental Health and Substance Abuse Services Licensure Review Panel. She is a founding member and former president of the Tennessee Licensed Professional Counselor's Association (TLPCA). Kim has won several awards, including the Susan Hammonds-White Leadership Award and the Tennessee Association of Metal Health Organizations (TAMHO) Volunteer of the Year Award.
Susan Hammonds-White, PhD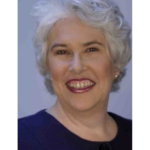 Speaker Bio
Dr. Susan Hammonds-White brings over 35 years of experience as a professional counselor to her private practice in Nashville. She is a past president of the American Association of State Counseling Boards, a past president of the Nashville Psychotherapy Institute, and currently serves as president of the Tennessee Health-Related Board for Professional Counselors, Marriage and Family Therapists, and Pastoral Therapists. She is a charter member of the Tennessee Licensed Professional Counselors Association and also is a member of TCA, ACA, and AMHCA. She received her doctorate in Human Development Counseling from Vanderbilt University, and she also holds degrees from Lesley University, Harvard University, and Wellesley College. Dr. Hammonds-White is a communications specialist who works with individuals, couples and families to facilitate Safe Conversations. A certified Imago Relationship Therapist, Susan works with couples to facilitate healing and strengthen relationships, and with divorcing couples to facilitate the challenging process of saying goodbye to a significant life relationship. She is also trained in the process of EMDR, which helps individuals recover from traumatic life experiences, ranging from car accidents to difficult childhood experiences.