ACT for Substance Use: Integrating Mindfulness and Acceptance Strategies into Early Recovery
Webinar
1 CE Hour

"ACT for Substance Use: Integrating Mindfulness and Acceptance Strategies into Early Recovery"
Rose Crouch, LPC-MHSP, NCC
As clinicians, we know that treating co-occurring substance abuse, mental health issues, and trauma is a complex process. Acceptance and commitment therapy offers a fresh, evidence-based approach to substance use recovery. ACT helps people to build psychological flexibility, decrease experiential avoidance, improve self-identity, and commit to value-driven behavioral change. In this workshop, clinicians will learn how to integrate this process-based approach to help their clients understand the roots of their addiction and maintain lasting sobriety.
Objectives:
Understand the six core processes of acceptance and commitment therapy and how they can be integrated into traditional substance use treatment
Apply specific mindfulness and acceptance strategies to help clients manage cravings, improve relationship conflict, and defuse from shame
Explain the benefits of increasing psychological flexibility and self-compassion as a way to sustain sobriety
Presentation Date/Time
Ongoing
About the Speaker
Rose Crouch, LPC-MHSP, NCC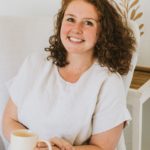 Speaker Bio
Rose owns a private practice, Olive Branch Therapy, in Nashville, TN. She specializes in working with creatives and helping people heal from complex relational trauma. She previously treated people recovering from substance use, trauma, and mental health disorders at residential, PHP, and IOP levels of care.