Creative Supervision Techniques to Increase Counselor Self-Awareness
Webinar
1 CE Hour

"Creative Supervision Techniques to Increase Counselor Self-Awareness"
Kasie Lee, PhD, LPC-MHSP, RPT-S, NCC
Presentation Date/Time
Ongoing
Counselor self-awareness is an ethical imperative in providing competent counseling, and supervision offers an ideal opportunity for counselors to engage in self-reflection. Integrating creative techniques allows supervisors to help counselors access thoughts, feelings, and beliefs that often lie outside of their conscious awareness. The presenter will share creative, easy-to-implement supervision activities designed to promote supervisees' self-reflection and self-awareness. Attendees are invited to bring art supplies and engage in their own creative self-reflection.
Objectives:
Recognize the ethical mandates regarding counselor self-awareness
Understand the benefits of incorporating creative techniques into supervision
Implement at least 3 creative techniques aimed at facilitating counselor self-reflection and self-awareness
About the Speaker
Kasie Lee, PhD, LPC-MHSP, RPT-S, NCC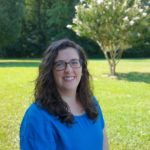 Speaker Bio
Kasie Lee, PhD, LPC-MHSP, RPT-S, NCC is currently an Assistant Professor of Counseling at Lipscomb University. Dr. Lee provides supervision for counselors-in-training and those pursuing certification as play therapists, and she specializes in integrating play therapy and expressive art techniques with clients of all ages.