Cultural, Diversity & Social Justice in Supervision
Webinar
3 CE Hours

"Cultural, Diversity & Social Justice in Supervision"
Michelle C. Stevens
This session discusses the impacts of culture, diversity, and social justice issues in clinical
supervision. Concepts related to cultural and social justice competencies will be highlighted,
along with practical and ethical applications within the supervisory relationship between
supervisor and supervisee.
Workshop Objectives
Following the session, participants will have an increased understanding of various models of clinical supervision.
Following this session, participants will be able to identity relevant concepts regarding aspects of culture that can potentially impact the supervisory relationship.
Following this session, participants will have an increased understanding of the importance of identifying and implementing a social justice focus in the supervisory relationship.
About the Speaker

Michelle C. Stevens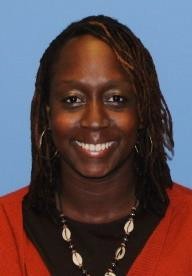 Michelle C. Stevens, PhD, LPC-MHSP, is a Counselor Educator, Licensed Professional Counselor, and
Diversity and Cultural Competency Educator. Dr. Stevens serves as Professor at Middle Tennessee State University in Murfreesboro, TN where she instructs master's level students in learning the necessary knowledge and skills needed to become clinical mental health and school counselors. Dr. Stevens also teaches Black Psychology, a dually listed course in the Africana Studies and Psychology undergraduate programs at MTSU. She is the Principal Investigator of the MTSU College of Education and Murfreesboro City School Cultural Competency Collaboration. In addition to increasing cultural competency and proficiency, other areas of interests include: the study of cultural issues and historical trauma in the Black community and mentoring throughout the pipeline. She is the author of a book chapter discussing Historical Trauma in the U.S. surrounding the Trayvon Martin tragedy, is co-author of book chapters highlighting counseling issues and development over the lifespan, and is the coauthor of articles related to the experiences of immigrant college students. Dr. Stevens has presented at multiple national, regional, and local conferences discussing cultural competency issues as they relate to psychological well-being and has conducted a multitude of trainings focused on cultural competency and awareness, anxiety, and trauma. Additionally, Dr. Stevens has conducted several diversity and cultural awareness educational sessions and multiday trainings for mental health agencies, school systems, universities and non- profit organizations. Dr. Stevens is a supervising licensed clinical mental health counselor in the state of Tennessee, and has a small private practice in a nearby community. Her practice is focused on strength based interventions, cognitive behavioral therapy, and LGBT+ affirming practices.
TLPCA Contact
If you any questions, please contact Robin Lee.