Diffusing Anger and Instilling Hope – A Comprehensive Look at Anger and Hope, Approaches to Diffusing Anger, and How to Instill Hope
Webinar
1 CE Hour

"Diffusing Anger and Instilling Hope – A Comprehensive Look at Anger and Hope, Approaches to Diffusing Anger, and How to Instill Hope"
Danyelle C. Smith
Presentation Date/Time
Ongoing
Objectives
Develop an understanding of anger; origins, types, and levels of anger.
Develop an understanding of how to diffuse anger; methodological approaches and applications.
Understand how to provide psychoeducation to clients.
Develop an understanding of hope and how to promote hope within clients.
About the Speaker
Danyelle C. Smith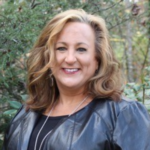 Danyelle is a full-time clinical therapist at Cornerstone of Recovery where she works with patient's struggling with drug, alcohol, and other addictions, mental disorders, and trauma. Her specialty work involves EMDR, CBT, DBT and Autism Spectrum Disorder. Danyelle also works with families of patients re-building broken relationships and providing them with the skills and resources they need to be successful. Danyelle is finishing up her doctorate in counseling and specializing in traumatology. Danyelle also is a member of the American Counseling Association, The American Association of Christian Counselors, The Tennessee License Professional Counselor Association, and the National Board of Certified Counselors.