Domestic Violence in Couples Therapy
In-Person Training
2 CE Hours

"Domestic Violence in Couples Therapy"
Dana Vince, LPC-MHSP, Certified EFT Supervisor
Event Date & Time

Friday, October 21, 2022
1:00pm – 3:00pm EST
Location
Laurel Church of Christ
3457 Kingston Pike
Knoxville, Tennessee 37919
Directions
Working to identify and make appropriate clinical decisions when presented with domestic violence risk factors in couples work. In the domestic violence portion of the training we will explore what to look for in assessing for violence, determine the difference between domestic terrorism and an escalated cycle, when to work with the couple and when it's contraindicated.
Objectives:
To help clinicians delineate the difference between domestic terrorism and domestic violence as a result of escalated cycle.
To help clinicians adequately assess and safety plan and treat couples when it's an escalated cycle.
And what to do when it's domestic terrorism.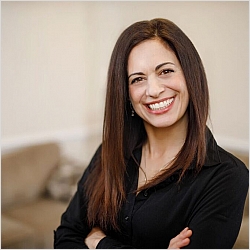 Dana Vince, LPC-MHSP, Certified EFT Supervisor
Dana Vince is the owner and founder of Healing Hearts Counseling. After serving in the United States Army for 4 years, she earned her masters degree in Counseling. It was in Florida in 2006 that she started Healing Hearts Counseling as a solo practitioner. Dana moved to Knoxville in 2010 and began training in Emotionally Focused Couples Therapy. She continued training to master this model of therapy and in 2012 I became a certified EFT supervisor and started training other therapists. She continued to grow her practice and brought on Adam York as a partner in 2020 and they have since grown further into a thriving group practice. Dana continues to engage her passions of counseling couples and teaching and mentoring clinicians. Dana serves as a volunteer on the board of Healthy Connections Knoxville.