Hidden Ethics: Advocacy, End-of-Life & Competence
Webinar
3 CE Hours

"Hidden Ethics: Advocacy, End-of-Life & Competence"
Shawn Spurgeon
This pre-conference session will take a case-based approach to better understanding some hidden aspects of the ethical codes, namely competence issues, end of life concerns, and counselor advocacy. The presenter will provide the audience with three separate case studies for review and processing. The presentation will include an analysis of ethical issues as they pertain to counseling/client interactions. Participants will have the opportunity to assess and increase awareness of their own values and beliefs related to competence, end of life, and advocacy.
Workshop Objective
Participants will increase awareness of the ethical codes related to advocacy, end of life, and competence.
Participants will increase their awareness of the legal aspects of advocacy, end of life, and competence and the relationship they have with ethics.
Participants will process their own values and beliefs related to these issues.
About the Speaker

Shawn Spurgeon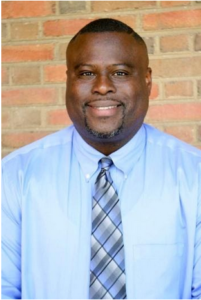 Dr. Shawn L. Spurgeon is an Associate Professor of Counselor Education at the University of Tennessee at Knoxville (UTK). He currently serves as the President-Elect for the Faculty Senate at UTK. He received his Ph.D. in Counseling and Counselor Education in 2002 from The University of North Carolina at Greensboro. His research publications include articles on African American male development and Professor Counselor identity development, and he has completed over 50 presentations at national and regional conferences. He served as the faculty advisor for the Upsilon Theta chapter of Chi Sigma Iota for 9 years.
Dr. Spurgeon was a member of the American Counseling Association's 2014 Ethics Revision Task Force and served as Chair of the ACA Ethics committee for 6 years. He is a Past-President of the Association for Assessment and Research in Counseling (AARC) and the Southern Association of Counselor Educators and Supervisors (SACES). He served as a Board Member for the National Board for Certified Counselors (NBCC) and is the inaugural recipient of the Cortland C. Lee Multicultural Excellence Scholarship Award. He is a Fellow for the American Counseling Association.
Dr. Spurgeon previously worked as a mental health counselor in a family services agency, a private practice, and a community mental health center. He is currently Licensed as a Professional Counselor (LPC) in North Carolina and Tennessee.
TLPCA Contact
If you any questions, please contact Robin Lee.