Intimacy: A Model for Change and Healing
Webinar
1 CE Hour

"Intimacy: A Model for Change and Healing"
Kevin Shelby, PhD, LPC/MHSP
Presentation Date/Time
Ongoing
We live in the age of information. We know more about mental health, neuroscience, attachment, physical health, and the relationship between all these disciplines. However, we are more disconnected, medicated, and unsatisfied than ever. How do we make sense of this disparity? All healing takes place in the context of relationship and our digital/modern world is making connection more difficult than we could have imagined. Intimacy, knowing and being known, offers us a solution.
Objectives:
A solid definition of intimacy and connection.
What we are seeking and how we can get it.
What core to core relationships should look like and the ways we can create the connection we need.
About the Speaker
Kevin Shelby, PhD, LPC/MHSP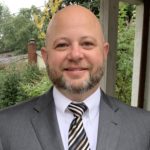 Speaker Bio
Trained in Marriage and Family Therapy
I teach systems theory and and other MFT related classes in a CACREP Accredited program.
Clinical Director for agency working with "at risk" youth
currently in private practice
I'm a father of 4 kids
I've been married for 17