Laws and Ethics in Couples Counseling
In-Person Training
3 CE Hours

"Laws and Ethics in Couples Counseling"
Dana Vince, LPC-MHSP, Certified EFT Supervisor
Event Date & Time

Friday, October 21, 2022
9:00am – 12noon EST
Location
Laurel Church of Christ
3457 Kingston Pike
Knoxville, Tennessee 37919
Directions
This workshop is intended to present the standard laws and ethics specifically as it applies to working with couples. We will outline and discuss potential ethical dilemmas and work to build the skills of critical thinking to work through these dilemmas as it applies specifically to working with couples in a private practice setting.
Objectives:
To educate practitioners of the laws and rules as it applies to couples counseling.
To detail the ethics of working with couples and identify and work through ethical dilemmas that commonly arise in counseling couples.
To engage in critical thinking when it comes to ethical decision making as it applies to work with couples.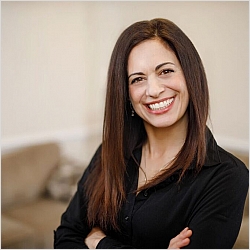 Dana Vince, LPC-MHSP, Certified EFT Supervisor
Dana Vince is the owner and founder of Healing Hearts Counseling. After serving in the United States Army for 4 years, she earned her masters degree in Counseling. It was in Florida in 2006 that she started Healing Hearts Counseling as a solo practitioner. Dana moved to Knoxville in 2010 and began training in Emotionally Focused Couples Therapy. She continued training to master this model of therapy and in 2012 I became a certified EFT supervisor and started training other therapists. She continued to grow her practice and brought on Adam York as a partner in 2020 and they have since grown further into a thriving group practice. Dana continues to engage her passions of counseling couples and teaching and mentoring clinicians. Dana serves as a volunteer on the board of Healthy Connections Knoxville.