Legal / Ethical Training for Couples Therapists
In-Person Training (Knoxville)
3 CE Hours

"Legal / Ethical Training for Couples Therapists"
Dana Vince, LPC-MHSP, Certified EFT Supervisor
Presentation Date/Time
Friday, October 27, 2023
8:30am-11:30am EST
Location
Cherokee Mills
2240 Sutherland Ave
Knoxville, Tennessee 37931
Directions
 Recognizing that couples counseling presents unique ethical dilemmas in the counseling process, this workshop will start with the basics of the guiding laws and principles that apply when working through such dilemmas. The workshop will then explore the specific and nuances areas around ethics and legalities as it applies to couples. It will explore things such as confidentiality, secret keeping, neutrality vs taking side, and understanding the how to apply the guiding principles and make ethical decisions when the lines become less clear.
Objectives:
Review the basic Ethical Principles and Ethical decision making model through the lens of Systems Theory.
Identify scope of competency and multicultural competency values as it applies to work with couples.
Understand Informed Consent as it applies to couples therapy.
Understand the limits of confidentiality as it applies to couples therapy.
Recognize common dilemmas that are presented when working with couples.
Dana Vince, LPC-MHSP, Certified EFT Supervisor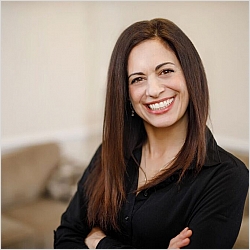 Dana Vince is the Founder of EFT Knoxville and a Certified EFT Supervisor. Dana is the owner of Healing Hearts Counseling, a private practice in Knoxville, TN. She began her practice in 2006 specializing in helping couples heal. She had a passion for working with couples and became a certified EFT therapist in 2010 and a certified supervisor in 2011. It has been Dana's dream to build an EFT center in Knoxville to support therapists wanting to learn and grow in this model of therapy and better serve the Knoxville community with quality counseling services for couples' most important relationships. This dream is being fulfilled by collaborating with an amazing team of therapists to train, teach and expand the focus with Externships, Peer Groups, Workshops for both therapists and couples, and on-going programs out in the community.