Neuroscience of Addiction: A BioPsychoSocial Model
Webinar
1.5 CE Hours

"Neuroscience of Addiction: A BioPsychoSocial Model"
 Dr. Jamshid Khoshnoodi, PhD, LMSW
Family and Trauma Therapist
Location
Online (pre-recorded webinar)
Presentation Date/Time
Ongoing
The nature of addiction is highly complex. Throughout centuries, addiction has been defined as a sinful habit caused by moral failure and lack of will power, an obsessive and compulsive behavior based on mental illness, a disorder of choice and motivation, or more recently as a chronic and relapsing brain disease. The disease model of addiction – which is based on many years of brain research – has made possible the diagnosis of addiction as a medical and behavioral disorder described by the Diagnostic and Statistical Manual of Mental Health Disorders (DSM). Although it may appear trivial to many, but the diagnosis of addiction as a medical condition, has been a significant achievement without which professional treatment and insurance reimbursement would not have been possible. Although the word addiction refers to a larger umbrella that encompasses all addictive behaviors – including compulsive gambling, Internet or sex addiction – the main goal of this webinar is to focus on substance use disorders (SUD) such as alcohol and illicit drugs.
The primary objective is to view SUD from a BioPsychoSocial perspective that defines addiction as a complex and chronic brain disorder with underlying biological, psychological, and social factors. The course will provide a general understanding about the underlying causes of SUD, including attachment disorder, adverse childhood experiences (ACEs), trauma, and mental health disorders. Participants will also be introduced to some basic human brain structure and function, and how neurons communicate with each other to create and influence the mood through biochemical messengers called neurotransmitters. Finally, recovery from SUD will be discussed as a result of neuroplasticity, the brain's remarkable capacity to heal itself, if and when the right conditions are present.
Workshop Objectives
Understanding addiction from a BioPsychoSocial view and as a complex interplay between nature and nurture.
Understanding how addictive substances can exert their powerful influence on the brain by "hijacking" the brain's natural reward system called the hierarchy of survival.
Recognizing the three components of the addiction cycle: 1) craving, 2) loss of control, and 3) continued substance use despite negative consequences.
Learning about different treatment modalities and the role of neuroplasticity in the brain's recovery from substance abuse.
About the Speaker
Dr. Jamshid Khoshnoodi, PhD, LMSW, is a Family and Trauma Therapist
Speaker Bio
Dr. Jamshid Khoshnoodi, PhD, LMSW, received his Master of Social Work degree from The University of Tennessee and is currently serving as Family and Trauma Therapist at Mirror Lake recovery Center in the Dickson County, TN. Prior to his carrier as addiction counselor and mental health professional, Dr. Khoshnoodi had many years of biomedical research experience as principal investigator and academic educator. He has served as Assistant Professor and research faculty at Vanderbilt Medical Center and as postdoctoral scientist at Karolinska Institute in Stockholm, Sweden. Dr. Khoshnoodi received his BS in molecular biology form Uppsala University in Sweden, and his PhD in Molecular Cell Biology in 1997.
Having a bio-psycho-social view on addiction and mental health disorders, Dr. Khoshnoodi combines evidence-based practices, including mindfulness meditation, CBT, and EMDR to help his clients coping with addiction, mental health disorders, trauma, grief, and chronic pain.
TLPCA Contact
If you any questions, please contact Robin Lee.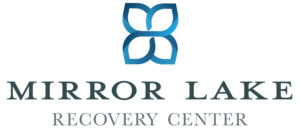 This training is being co-sponsored by Mirror Lake.