Practicing Radical Acceptance in Uncertain Times
Webinar
1 CE Hour

"Practicing Radical Acceptance in Uncertain Times"
Tristan McKenzie
Hannah Maust
Presentation Date/Time
Ongoing
Radical Acceptance is a term coined by Marsha Linehan in 1993 and is the ability to accept reality and life the way it is. This practice is used in Dialectical Behavior Therapy to help people learn how to let go of what is not possible. With the current pandemic, there is much uncertainty– for both counselors and our clients. We hope this presentation can help you and your clients during these uncertain times.
Objectives:
Participants will be able to define and describe the key features of Radical Acceptance (RA).
Participants will understand the relevance of the skill in present-day and in the present moment.
Participants will be able to discuss how to incorporate RA into their daily life.
About the Speakers
Tristan McKenzie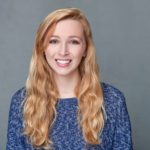 Speaker Bio
Tristan McKenzie is a doctoral student in the Counseling Education and Supervision program at the University of Memphis. She is a DBT skills group leader for adolescents. She is the doctoral president of Chi Sigma Iota. Her current interests include counselor wellness, Race-Based Trauma, licensure portability, and suicide prevention/awareness.
Hannah Maust
Speaker Bio
Hannah Maust is a Ph.D. student studying Counselor Education and Supervision and the University of Memphis. She attained her MA at McNeese State University. She is a member of Chi Sigma Iota. Her research interests are in perceptions of poverty, masculinity, DBT, and licensure portability.