Recovery and Meaning Making in Serious Mental Illness: An Introduction to Metacognition Reflection and Insight Therapy
Webinar
3 CE Hours

"Recovery and Meaning Making in Serious Mental Illness: An Introduction to Metacognition Reflection and Insight Therapy"
Paul Lysaker, Clinical Psychologist
Presentation Date/Time
Ongoing
Psychosis is a mental health condition defined by difficulties making sense of one's own thoughts and feelings, feeling connected to others and having a sense of belonging to one's community. One phenomenon which may contribute to these problems are metacognitive deficits which interfere with persons forming cohesive ideas about themselves and others and their place in the larger world. This presentation will describe recent research which has sought to define and measure metacognitive deficits in psychosis and to develop counseling methods which may address these kinds of deficits and promote recovery from psychosis.
Objectives:
Participants will be able to describe how metacognition allows persons to form a cohesive sense of self;
Participants will be able to describe at least two ways deficits in metacognition may making living with psychosis difficult;
Participants will be able to name at least two different ways in which improvement in metacognitive capacity might help adults diagnosed with serious mental illness move towards recovery.
About the Speaker
Paul Lysaker, Clinical Psychologist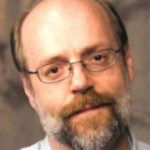 Speaker Bio
Paul Lysaker is a clinical psychologist at the Richard L Roudebush VA Medical Center and a Professor of Clinical Psychology with the Department of Psychiatry at the Indiana University School of Medicine. He has over 30 years of experience providing mental health services to adults diagnosed with serious mental illness and is an author of over 450 peer reviewed articles. His research interests including psychotherapy and recovery from serious mental illness.