The Volcano Model Manual:
How to Keep from Blowing Your Top When Everything Around You is Driving You Crazy
Webinar
1.5 CE Hours

"The Volcano Model Manual: How to Keep from Blowing Your Top When Everything Around You is Driving You Crazy"
Ann White, MS, NCC
Retired
Location
Online (pre-recorded webinar)
Presentation Date/Time
Ongoing
Our world is a complicated, evolving, frustrating place. Sometimes we lose people we need. Too often we don't get what we want, or even what we need…for our health, happiness, and well-being. Sometimes we don't get the opportunities we want or that we were lead to expect. Life is hard, and because it is, it's a good idea to have a strategy to get through the hard times. The Volcano Model is such a strategy.
Workshop Objectives
Learn how to use the Volcano Model to assess the losses, changes and coping strategies of their clients in the first session.
By using this respectful client-centered model, the participants will learn how to choose therapeutic expressions that work best with individual clients and avoid those that lead to resistance.
Learn how to use this model to help a family work together toward healthy communication and positive behavior.
About the Speaker
Ann White, MS, NCC
Retired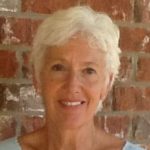 Ann White has been helping children, parents, educators and health professionals better understand and support human reaction to grief and loss for over 30 years. She retired from The Healing Center of Seattle in July, 2010. While there, she served as the Family Services Director. In this capacity she created program, facilitated groups, worked as a therapist for children, adults and families and supervised volunteers and interns who worked in the children's program. She also consulted and partnered with the public schools, as well as other agencies who work with grievers. While in Seattle, Ann also worked to organize a supportive group for bereavement specialists in the Seattle area, created an Online Teen Bereavement Support Group and introduced to Seattle schools an educational puppet show teaching third graders about grief and resilience. Before moving to Seattle she co-founded Kids Path of Greensboro, the pediatric arm of Hospice and Palliative Care of Greensboro, where she worked from 1988-2005.