To Approach or Avoid? Experiential Avoidance as the Primary Treatment Target for Eating Disorders
Webinar
1 CE Hour

"To Approach or Avoid? Experiential Avoidance as the Primary Treatment Target for Eating Disorders"
Laurie Cooper, PsyD, Licensed Psychologist (HSP)
Presentation Date/Time
Ongoing
There is growing evidence that emotional avoidance is a maintaining factor for eating disorders and common co-morbid conditions. Treatment which focuses on targeting emotional avoidance and developing emotional awareness, acceptance and tolerance can provide an integrated approach to addressing symptoms often associated with the complex eating disorder client. Through experiential demonstration this workshop will apply concepts from the Unified Protocol for the Transdiagnostic Treatment of Emotional Disorders (UP) to the treatment of complex eating disorders.
Objectives:
Following this presentation, participants will be able to explain how emotional and experiential avoidance and negative reinforcement maintain and exacerbate eating disorder behaviors.
Following this presentation, participants will be able to identify three benefits of using a transdiagnostic approach to treat eating disorders.
Participants will be able to describe an emotion exposure strategy that can be used build emotional tolerance in clients with eating disorders.
About the Speaker
Laurie Cooper, PsyD, Licensed Psychologist (HSP)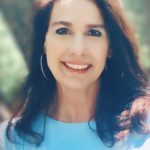 Speaker Bio
Dr. Cooper is a Regional Assistant Vice President of Operations for the Renfrew Centers and Adjunct Assistant Professor of Psychology at Vanderbilt University. She is an approved CEDS Supervisor for the International Association of Eating Disorders Professionals and a frequent speaker on ethics, supervision, consultation and eating disorder treatment.