Trauma, Attachment & Interpersonal Neurobiology: Finding Safety & Security Through Co-Regulation
Webinar
3 CE Hours

"Trauma, Attachment & Interpersonal Neurobiology: Finding Safety & Security Through Co-Regulation​"
Shannon Black, M.Ed. LPC-MHSP
Details

Online, anytime access to a pre-recorded webinar.
This webinar was recorded during our 2020 Virtual Counseling and Therapy Summit.
This training will present the newest research on social baseline theory, interpersonal neurobiology, attachment, and Polyvagal theory as they relate to treating clients with trauma.
Workshop Objectives
Understand the neurobiology of trauma in order to better conceptualize and address body-mind communication
Learn the benefits of co-regulation in treating trauma in order to help clients find safety
Explore techniques for treating clients with trauma who have varying attachment styles
Discuss the genetic and physiological aspects that predispose clients to PTSD
About the Speaker

Presenter: Shannon Black, M.Ed. LPC-MHSP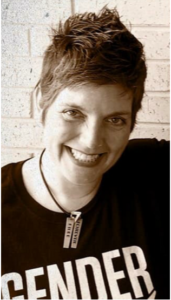 Shannon Black is a Licensed Clinical Mental Health Counselor with specialties in trauma and attachment. She has a special interest in working with non-custodial mothers and people struggling with addiction. Shannon sees clients at Crayton Counseling, LLC in Murfreesboro and also works full time as an Instructor at MTSU. She has spent years studying interpersonal neurobiology as it relates to trauma and firmly believes we are hardwired for connection. Her outside interests include spinning, weaving, social justice, and poetry.
TLPCA Contact
If you any questions, please contact Robin Lee.