Working with Suicidal Clients: New Trends, Evidenced-Based Assessments, & Malpractice Avoidance
Webinar
3 CE Hours

"Working with Suicidal Clients: New Trends, Evidenced-Based Assessments, & Malpractice Avoidance"
Jason McGlothlin, PhD
Presentation Date/Time
Ongoing
Working with suicidal clients have been found to be one of the most difficult and anxiety producing aspects of counseling. It has also shown to produce the highest cases of malpractice and litigation within the mental health field. Given all of this, along with the intricacies of the pandemic, this presentation contextualize suicide assessment and treatment prior to the pandemic, during the pandemic, and post pandemic. The presenter will describe new trends in suicide, ways to protect clinicians against malpractice, and ways in which the pandemic has altered assessing and treating suicidality. Furthermore, an evidenced-based, comprehensive model for suicide assessment will be presented based on a study of nearly 100,000 suicidal individuals. Attendees will have opportunities to consider ways to adopt new suicide assessments and treatments in their own current and future practice.
Objectives:
Attendees will be able to use ethical practices when working with suicidal clients during and after the pandemic.
Attendees will contextualize their own suicide assessment practices and adopt new skills to avoid malpractice.
Attendees will discuss ways to alter their own practice to incorporate cutting edge suicide assessment and treatment techniques.
About the Speaker
Jason McGlothlin, PhD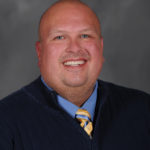 Speaker Bio
Dr. Jason McGlothlin has been providing mental health services since 1993 and has been a faculty member since 2000. Currently, he is an Associate Professor at Kent State University in the Counselor Education and Supervision program and owns his own private practice (McGlothlin Counseling and Consultation, LLC) where he focuses on the assessment and treatment of suicidality across the lifespan. Throughout his career, he has held various leadership positions and most recently is the President of the Ohio Counseling Association. However, he is known mostly for his work with suicidal individuals. Related to assessing and treating suicidal clients, he has written books and articles and has presented and consulted nationally and internationally. Most recently, he has studied nearly 100,000 suicidal individuals who contact suicide prevention hotlines. As a result of his research, he has validated his model titled the SIMPLE STEPS Model of Suicide Assessment which accounts for nearly 70% of high levels of suicide lethality. ​